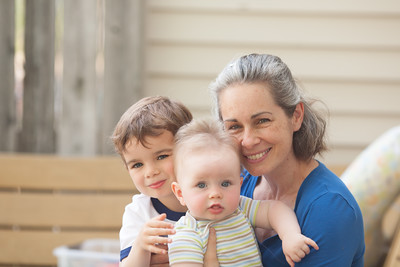 I've been a photographer in one form or another for a long time. Now I'm a parent too, and it's added yet another layer to what it means to me to record and remember the fleeting moments.  My photographic approach is unscripted and my photographs are natural and honest.  We'll spend some time together in your home, or outside, and I'll strive to capture your family's unique ways of being You.
Perhaps you are in the middle of a chapter in your family's history that you'd like to document – or you are just about to embark on this crazy journey we call parenthood.  Whatever chapter you're in, it doesn't have to be Pinterest-perfect, all smiles and impeccable surroundings (if your family is like mine it certainly isn't).  But photographs of your family can still be beautiful, crafted with care, worthy of a frame on your wall or a book to hand down through generations.  They will be invaluable when this chapter, the one that fills up your whole world right now, becomes merely the opening lines in an epic adventure – the story your family creates.  I look forward to the opportunity to connect with you and the little ones in your life, and to create something special for your family.
Send me an email, I'd love to hear from you.